​Special Thanks!
Thanks to the following businesses for coordinating
And supporting MoCo Strawberry Fest 2017
Thank You to Our Supporters
​Our corporate supporters help us fund local families at or below the poverty line by matching their spending power for fresh produce at the market on a dollar for dollar basis.

We have spent about $225 to $350 per week at market; and we need your support to help cover. Sponsors get to support local families in need with fresh produce at our farmers markets.

​Please donate below or stop by our market booth and donate to this effort.
Thanks To Past Friends & Supporters
A Flush Away

Adventist Healthcare

Capital One Bank

CBS local Affiliate WUSA,

Great Day Washington

Cedar Ridge Community Church

Eastern Regional Services Center

Impact Silver Spring

Izze Beverage Company

​Mercedes Benz of Silver Spring
​Mid County Regional Center

Montgomery County Department of Recreation

​N & S Rentals

National Printing and Graphics of Beltsville

News Channel 8,

Midday Live

​Todd Greenstone Custom Farming

​
Wheaton Urban District
ABOUT OUR BENEFICIARY
Even sweeter than the strawberries, in honor of anti-hunger initiatives, a portion of the proceeds are donated to the local
food access program at farmers markets that support
the neediest in our communities. So you get to do good while having a blast!
The MoCo Strawberry Festival team is proud to give a portion of the proceeds from the festival to the WIC & SNAP Matching Food Dollars Anti-hunger Program.
​Learn more about how you are helping here:
WIC & SNAP benefits that provide double dollars
.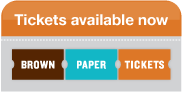 MoCo Strawberry Festival
At The Camp Bennett Farm in Historic Brookeville, Maryland 2017
​Surrounded by some of the most beautiful native trees and centrally located in Maryland, Montgomery County is in many ways the heart of our wonderful state. What better way to celebrate a gorgeous day on local farmland with area strawberry farmers, culinary artists and master artisans? Now in its seventh year, MoCo Strawberry Fest offers a high-end, all-encompassing festival that features a variety of vendors, musicians and attractions.